This event will be online, on the Skeptics in the Pub Twitch channel.
Bellingcat founder Eliot Higgins explains how Bellingcat investigators uncovered the real identities of the Skripal suspects, linked their team to another European assassination attempt, uncovered Russia's secret Novichok programme, exposed the FSB team that poisoned Russian opposition leader Alexei Navalny, and uncovered a Russian domestic nerve agent assassination programme targeting multiple individuals, all from the comfort of their own homes.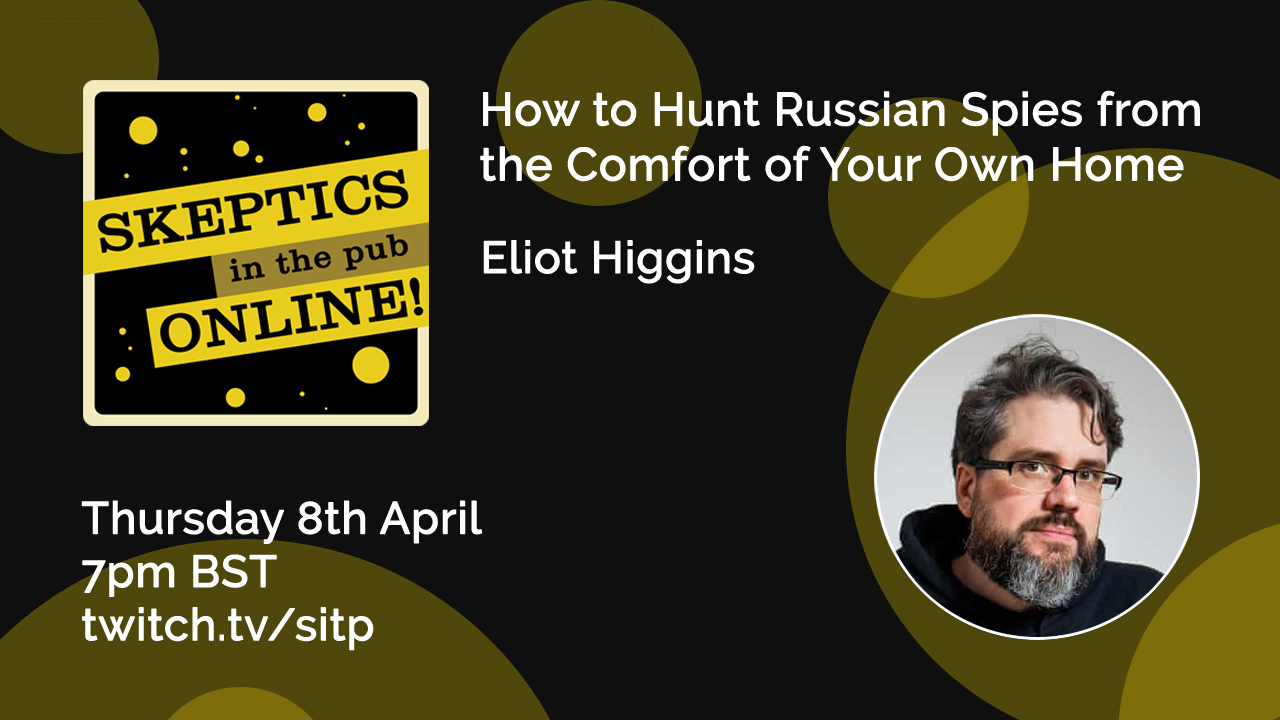 Eliot Higgins is the founder of Bellingcat, a multi-award winning collective of online open-source investigators.
This event is being run by Skeptics in the Pub Online, a coalition of UK-based Skeptics groups. Formed as the Covid-19 epidemic brought our country to a standstill, we are working to deliver high quality online events focussing on science, reason, and critical thinking.