This event will be online, on the Skeptics in the Pub Twitch channel.
The current pandemic is notable for the vast traffic in official and unofficial information and claims. David will offer some personal insights into the challenges of trying to bring some illumination to the statistics about the pandemic, illustrated with some examples of things that have gone fairly well, and communication disasters.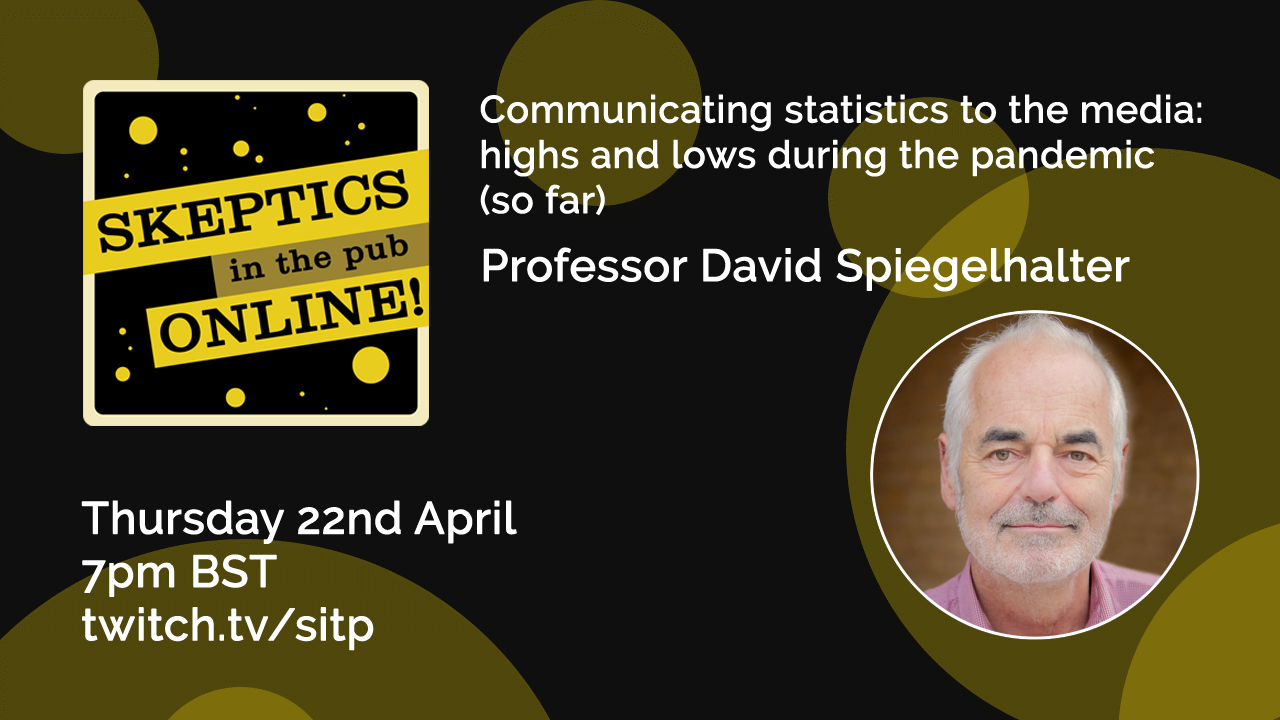 Professor Sir David Spiegelhalter FRS OBE is Chair of the Winton Centre for Risk and Evidence Communication in the Centre for Mathematical Sciences at the University of Cambridge, which aims to improve the way that statistical evidence is used by health professionals, patients, lawyers and judges, media and policy-makers. He has been very busy over the COVID crisis. He presented the BBC4 documentaries "Tails you Win: the Science of Chance", the award-winning "Climate Change by Numbers", and in 2011 came 7th in an episode of BBC1's Winter Wipeout. His bestselling book, The Art of Statistics, was published in March 2019. He was knighted in 2014 for services to medical statistics, was President of the Royal Statistical Society (2017-2018), and became a Non-Executive Director of the UK Statistics Authority in 2020. He is also on Twitter.
This event is being run by Skeptics in the Pub Online, a coalition of UK-based Skeptics groups. Formed as the Covid-19 epidemic brought our country to a standstill, we are working to deliver high quality online events focussing on science, reason, and critical thinking.