This event will be online, on the Skeptics in the Pub Twitch channel.
Why did America do so badly? When the COVID-19 crisis reached America, the US had more resources and expertise at its disposal to confront the threat than any nation on the planet, and yet the American response was homicidally inefficient. Why? Noah Lugeons goes beyond bad leadership to discuss the root of the problem: Religion. When a crisis arose that required a scientific solution, religion's response ranged from useless to detrimental. From churches ignoring state lockdowns to televangelists declaring the disease miraculously eradicated, to pastors suing their governors for enforcing public safety measures, religion was at the forefront of virtually every misguided step towards catastrophe the United States took.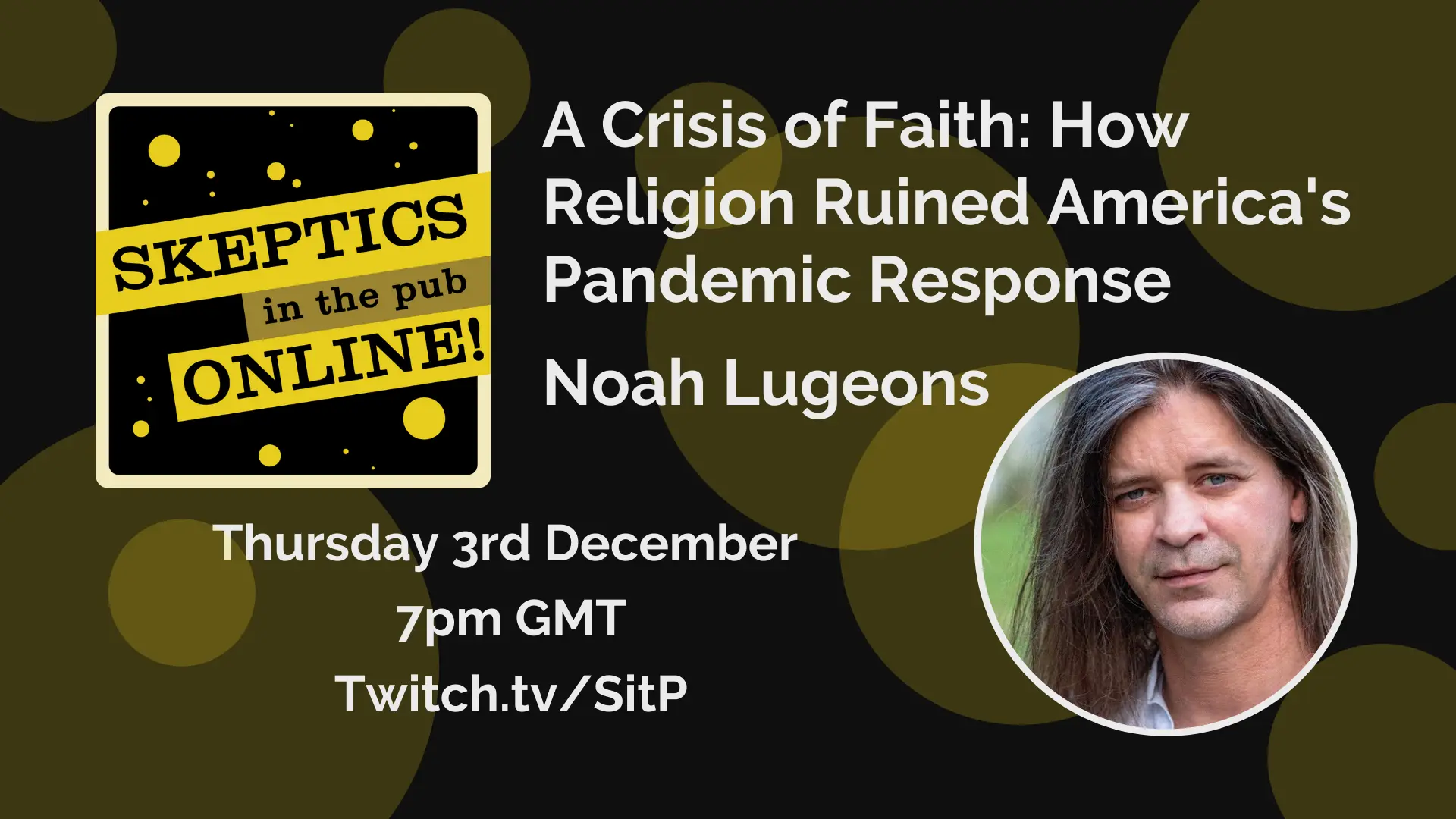 Noah Lugeons is the author of Outbreak: A Crisis of Faith – How Religion Ruined Our Global Pandemic, in which he explores the themes of this talk in-depth. As the Podcast Award-winning host of The Scathing Atheist, Noah has spent almost a decade reporting on the most terrifying trends in American religiosity
This event is being run by Skeptics in the Pub Online, a coalition of UK-based Skeptics groups. Formed as the Covid-19 epidemic brought our country to a standstill, we are working to deliver high quality online events focussing on science, reason, and critical thinking.