This event will be online, on the Skeptics in the Pub Twitch channel.
The production of food has more negative impacts on the planet than any other human activity. Over the next thirty years, we desperately need to make huge changes to the way we produce and consume food, otherwise, the effect on the natural world will be devastating. This talk will explain how misinformation is one of the most powerful forces preventing this from happening and explore a series of cognitive biases that push us towards misinformation on these issues, thereby resulting in widespread confusion, apathy, and lack of action.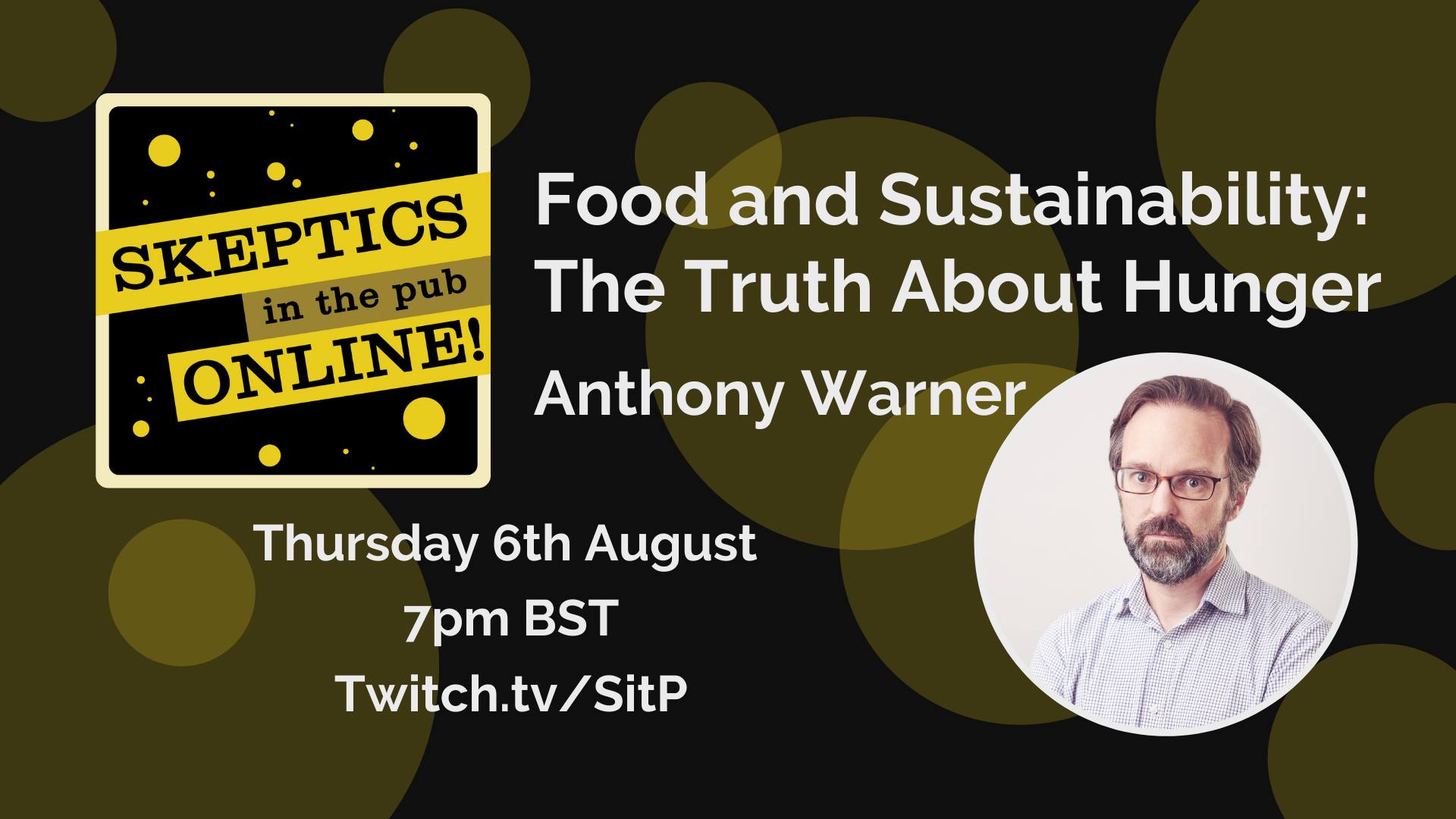 Anthony Warner is a professional chef, blogger and author of The Angry Chef, a Guardian Best Food Book of the Year and winner in the Health and Lifestyle category at the inaugural Hearst Big Book Awards. He was once asked on Moral Maze if he would eat his own dog, and regularly appears on Radio 4. He lives in Lincolnshire, and blogs at angry-chef.com.
This event is being run by Skeptics in the Pub Online, a coalition of UK-based Skeptics groups. Formed as the Covid-19 epidemic brought our country to a standstill, we are working to deliver high quality online events focussing on science, reason, and critical thinking.