This event will be online, on the Skeptics in the Pub Twitch channel.
The 1700s was a period when the people of England seemed to be especially gullible. They believed a woman could give birth to rabbits; a man could climb inside a two pint bottle and sing inside it; and where a blond-haired European could write a book claiming that he was born in Taiwan. These hoaxes weren't just written about extensively in newspapers and journals but also brilliantly and amusingly depicted by satirical artists such as William Hogarth and James Gillray. Based on his recently published book, Ian demonstrates how 18th century hoaxes are memorable not only for their imaginative nature but also because of the differing motives of the tricksters.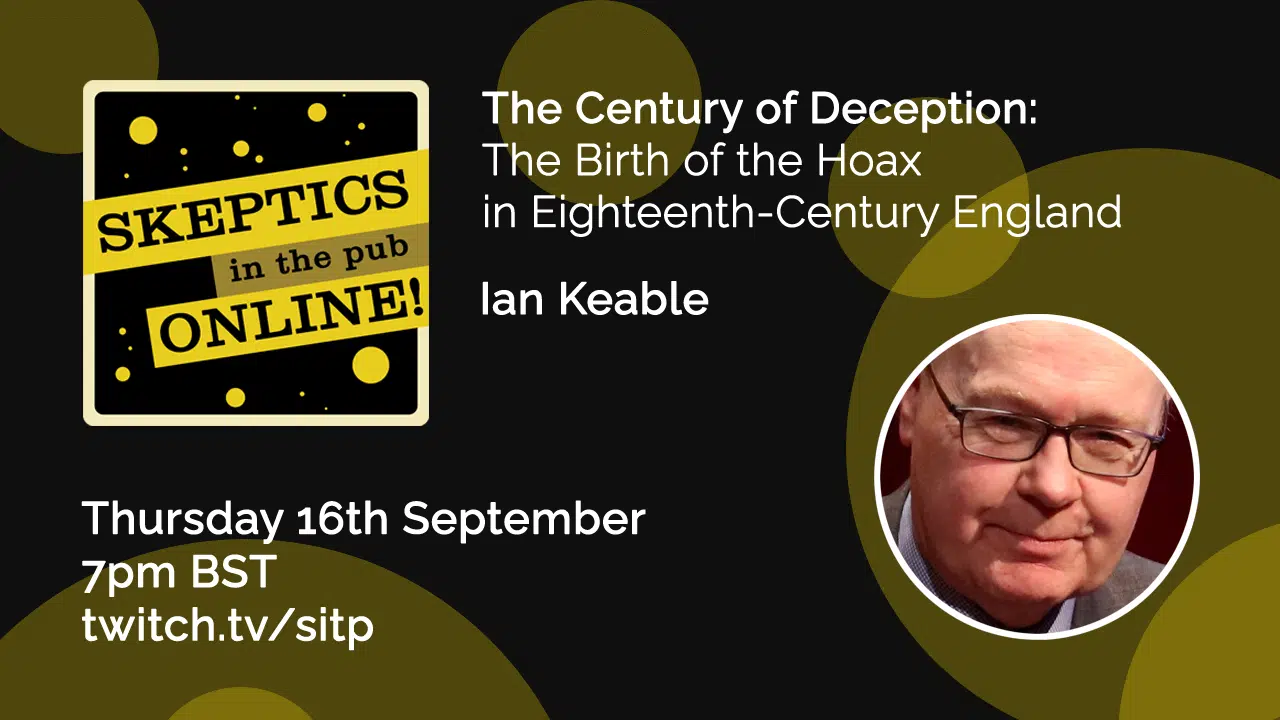 Ian Keable obtained a first-class degree from the University of Oxford in Philosophy, Politics and Economics, qualified as a chartered accountant and then became a professional magician. A member of The Magic Circle with gold star, he has won several awards for his unique brand of comedy magic. Keable has also performed on television and has written and presented programmes for BBC Radio. An accredited lecturer for The Arts Society, he gives talks on magic history, cartoons and eighteenth-century hoaxes. Keable's other publications include Stand-Up: A Professional Guide to Comedy Magic and Charles Dickens Magician: Conjuring in Life, Letters and Literature. He lives in London.
This event is being run by Skeptics in the Pub Online, a coalition of UK-based Skeptics groups. Formed as the Covid-19 epidemic brought our country to a standstill, we are working to deliver high quality online events focussing on science, reason, and critical thinking.