This event will be online, on the Skeptics in the Pub Twitch channel.
Seth Andrews is best known as host of the popular website, podcast, and online community, The Thinking Atheist. He is a broadcaster, storyteller, author, activist, and public speaker.
However, rewind a few years and you'd meet a very different Seth Andrews. As a former evangelical Christian he was once a captive of right-wing media, and Fox News in particular. In his new book he examines the Fox News culture, its influence on public opinion, and how it fuels public outrage, bigotry, and fear.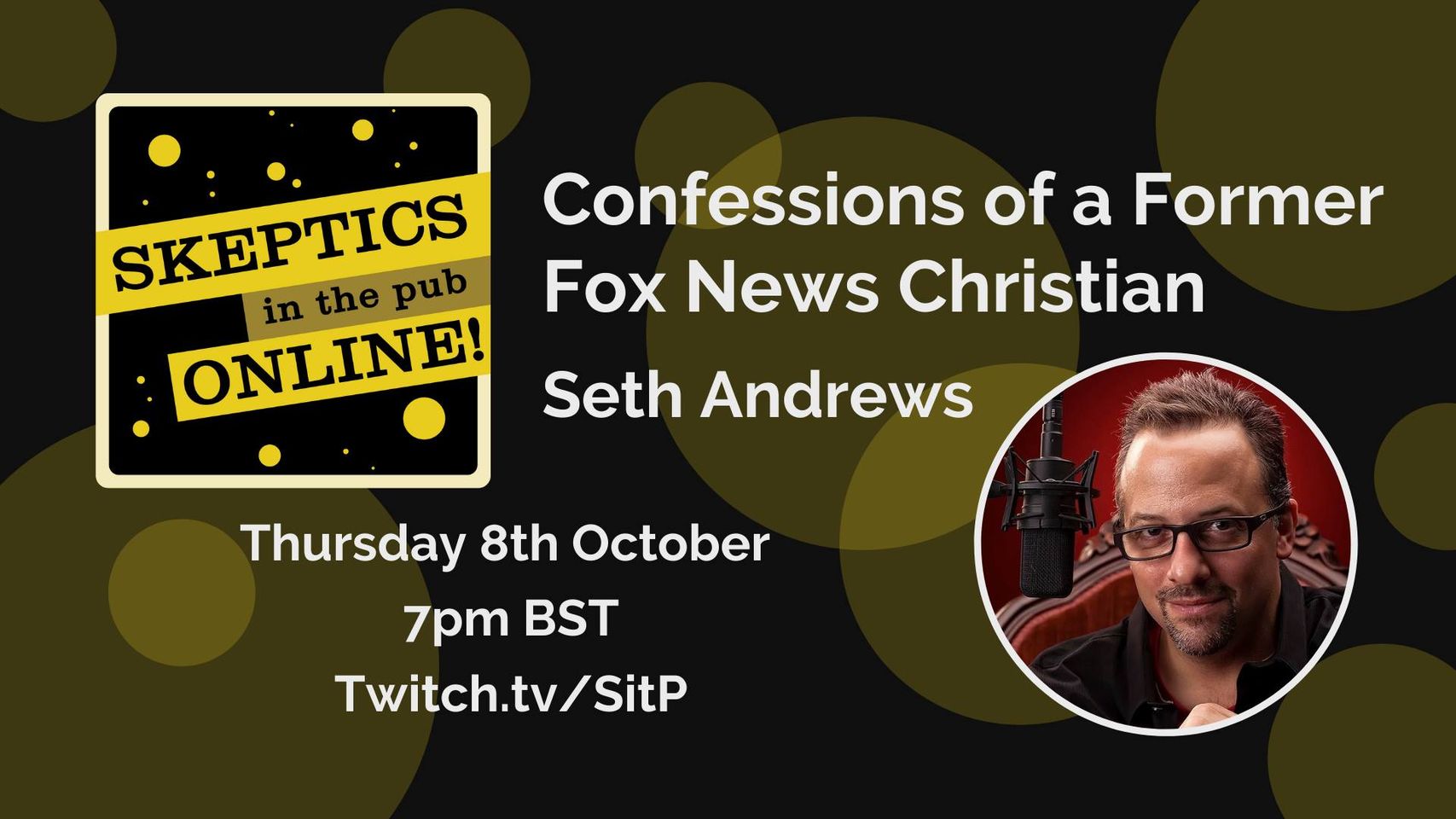 Join us for an open discussion with Seth where we'll dip our toes into this murky pond, and perhaps find out how he escaped. You can also take the opportunity to ask your own questions.
This event is being run by Skeptics in the Pub Online, a coalition of UK-based Skeptics groups. Formed as the Covid-19 epidemic brought our country to a standstill, we are working to deliver high quality online events focussing on science, reason, and critical thinking.