A title and detailed blurb are still being worked out, but our January speaker will be Dr Erin Carrie discussing good and bad English, and whether such things exist at all.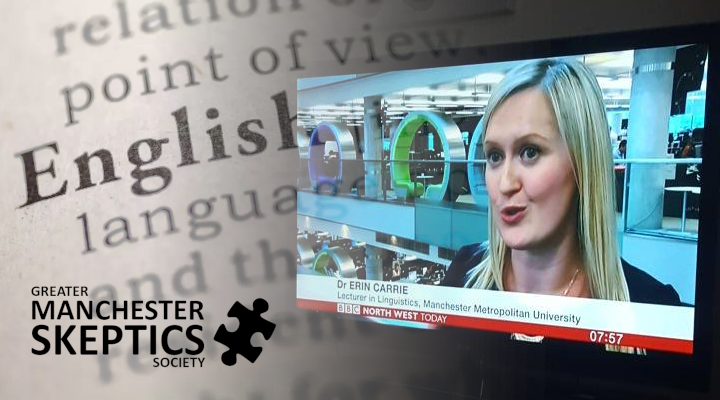 Erin Carrie is a linguist working at the interface between Sociolinguistics and the Social Psychology of Language, with a particular interest in language variation and change, language attitudes, and folk perceptions regarding varieties of English speech.
She holds an MA (Hons) in French and Spanish and a PhD in Linguistics from the University of St Andrews, and is now a Lecturer in Linguistics in the Department of Languages, Information and Communications at Manchester Metropolitan University. She teaches a variety of undergraduate and postgraduate units in Linguistics and supervise research projects at undergraduate, Master's and PhD levels.