This event will be online, on the Skeptics in the Pub Twitch channel.
Engaging someone on a belief they hold in an effective manner is rarely easy, particularly if that belief is tied to one's identity. So, imagine approaching strangers in public and attempting to engage them in a calm, respectful exploration of that belief, using a conversational technique known as Street Epistemology.
You've also got to seek their permission to film the encounter, and post it to YouTube for the world to see. Anthony Magnabosco has been doing just that for nearly a decade now. His YouTube channel now contains hundreds of these conversations. In this interview we'll be turning the tables on him somewhat to find out what on earth made him decide to do this, how effective it is, and how we can adopt similar techniques.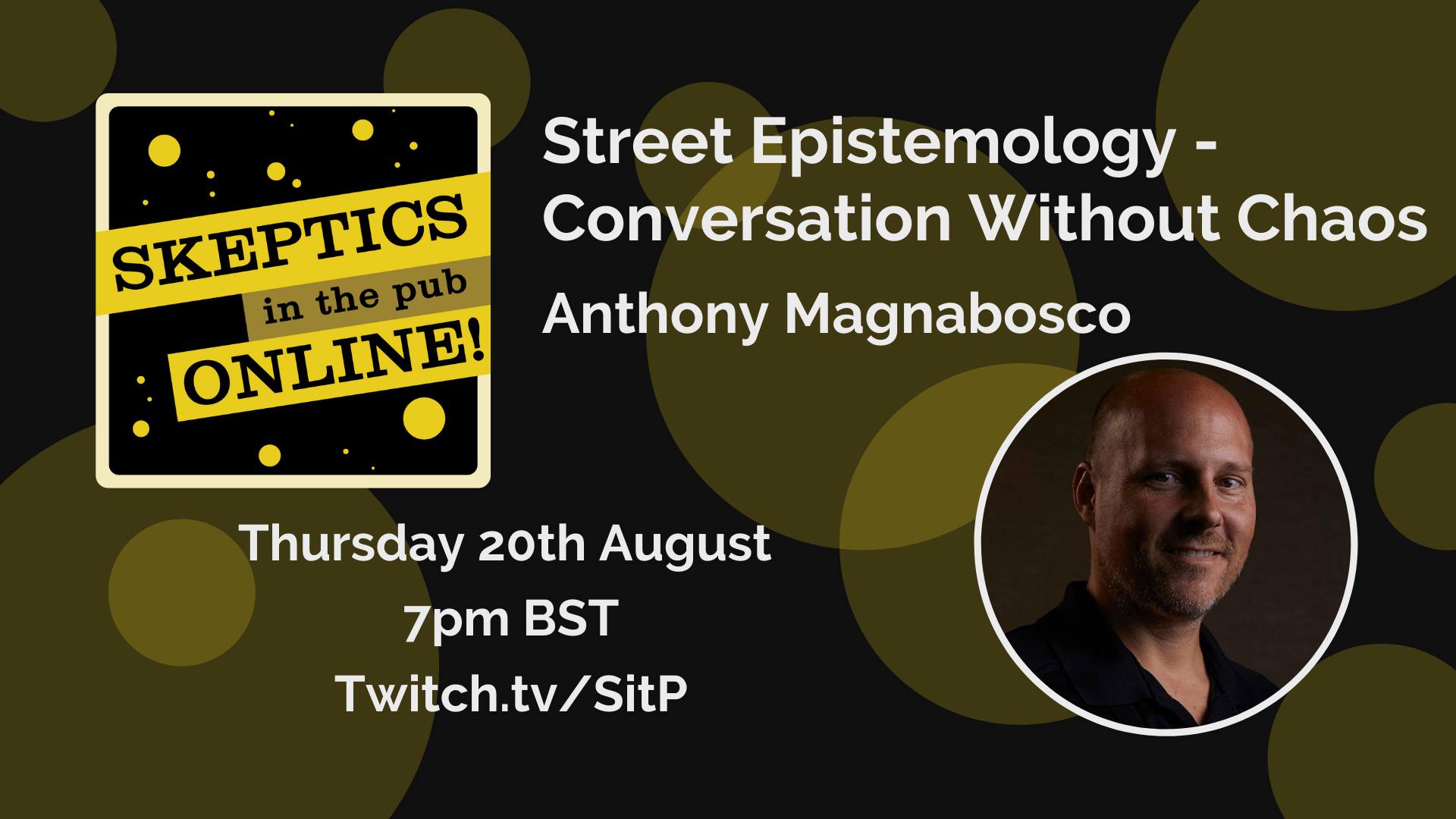 Anthony Magnabosco is a skeptic and atheist from San Antonio Texas. As well as his well documented conversations on YouTube, he has appeared on The Thinking Atheist, The Atheist Experience, Cognitive Dissonance, and The David Pakman Show, to name a few. He is also a Founder and the current Executive Director of the new nonprofit organization Street Epistemology International. Anthony has given countless talks and workshops at conferences and events across the United States as well as internationally. Perhaps the most notable of these International appearances for our audience were his packed out workshops at QED in 2017.
This event is being run by Skeptics in the Pub Online, a coalition of UK-based Skeptics groups. Formed as the Covid-19 epidemic brought our country to a standstill, we are working to deliver high quality online events focussing on science, reason, and critical thinking.