This event will be online, on the Skeptics in the Pub Twitch channel.
The universe literally encompasses everything we were, are and will be, everything we knew, know and can know. When we decide to understand the universe as a whole, new truths come to light, and unexpected perspectives illuminate our take on life. 30-Second Universe explains all the tantalising concepts, principles and theories that make up our knowledge and it explains these astrophysical answers succinctly, each entry taking only a short time to read, with further exploration flagged, and key scientists noted. This one small book sheds light on the biggest ideas, concepts and discoveries in life, in the universe, and everything.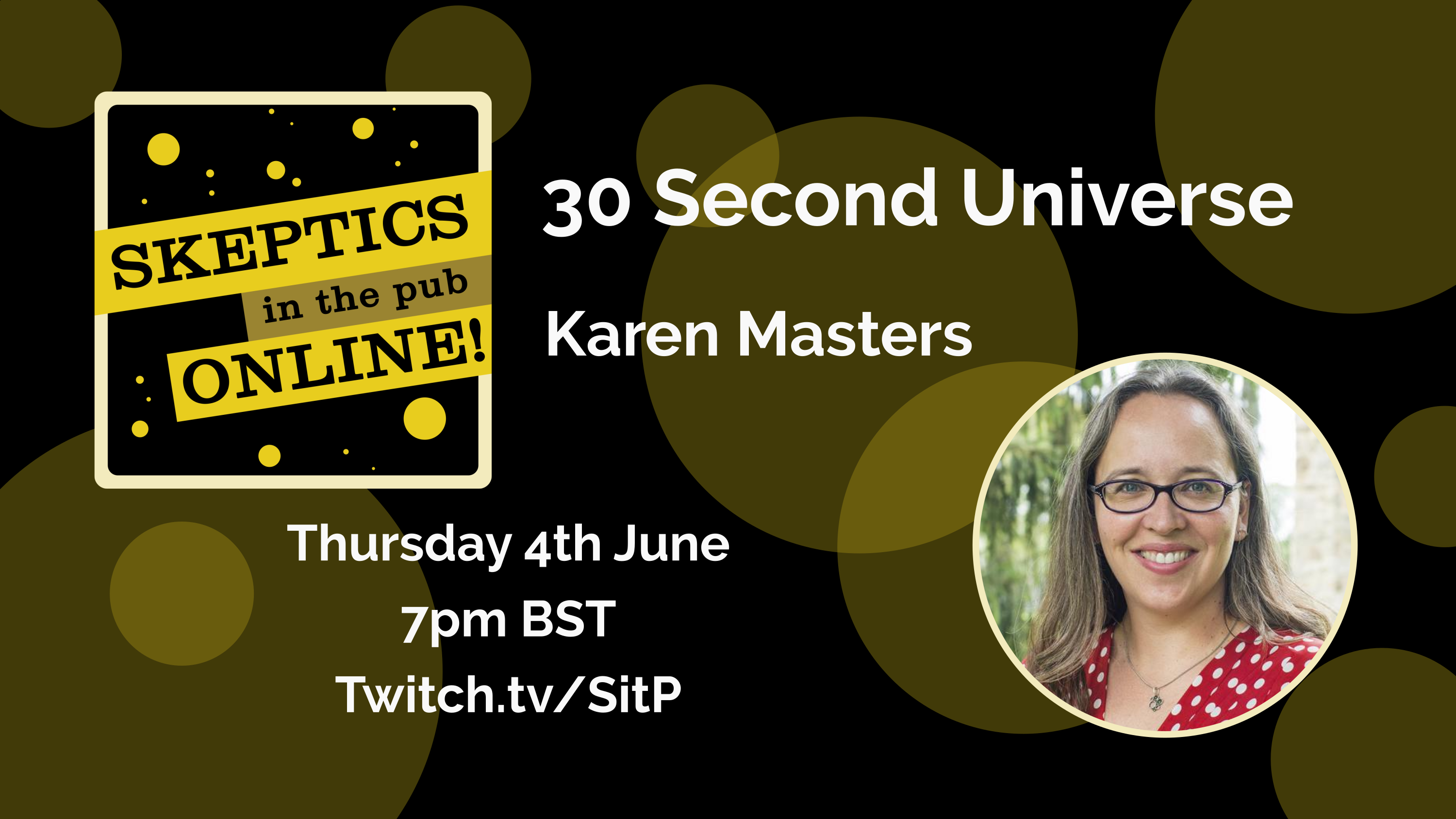 One of the Co-authors, Prof. Karen Masters from Haverford College (formerly Portsmouth University) will discuss some of the topics in the book and the process of collaboration to write it.
During this talk, Skeptics in the Pub Online, local Skeptics groups, and our generous audience raised around £2700 for UK Black Lives Matter.
This event is being run by Skeptics in the Pub Online, a coalition of UK-based Skeptics groups. Formed as the Covid-19 epidemic brought our country to a standstill, we are working to deliver high quality online events focussing on science, reason, and critical thinking.