Fancy finding out how to live a long and healthy life? Look no further.
Comedy writer and Atheist Bus Campaign creator Ariane Sherine has
teamed up with public health consultant David Conrad to analyse the
scientific evidence behind 100 different factors that affect life expectancy.
Could drinking green tea really prolong your life? How about gardening? Is
regular sex more about pleasure than health? Why does standing up a lot
make a difference to longevity? And is it worth cutting out red meat or even
turning vegan in order to blow out 100 candles on your birthday cake?
This funny and potentially lifesaving talk will reveal the answers to all these
questions and more.
Ariane will be signing copies of her new book HOW TO LIVE TO 100 after
the talk.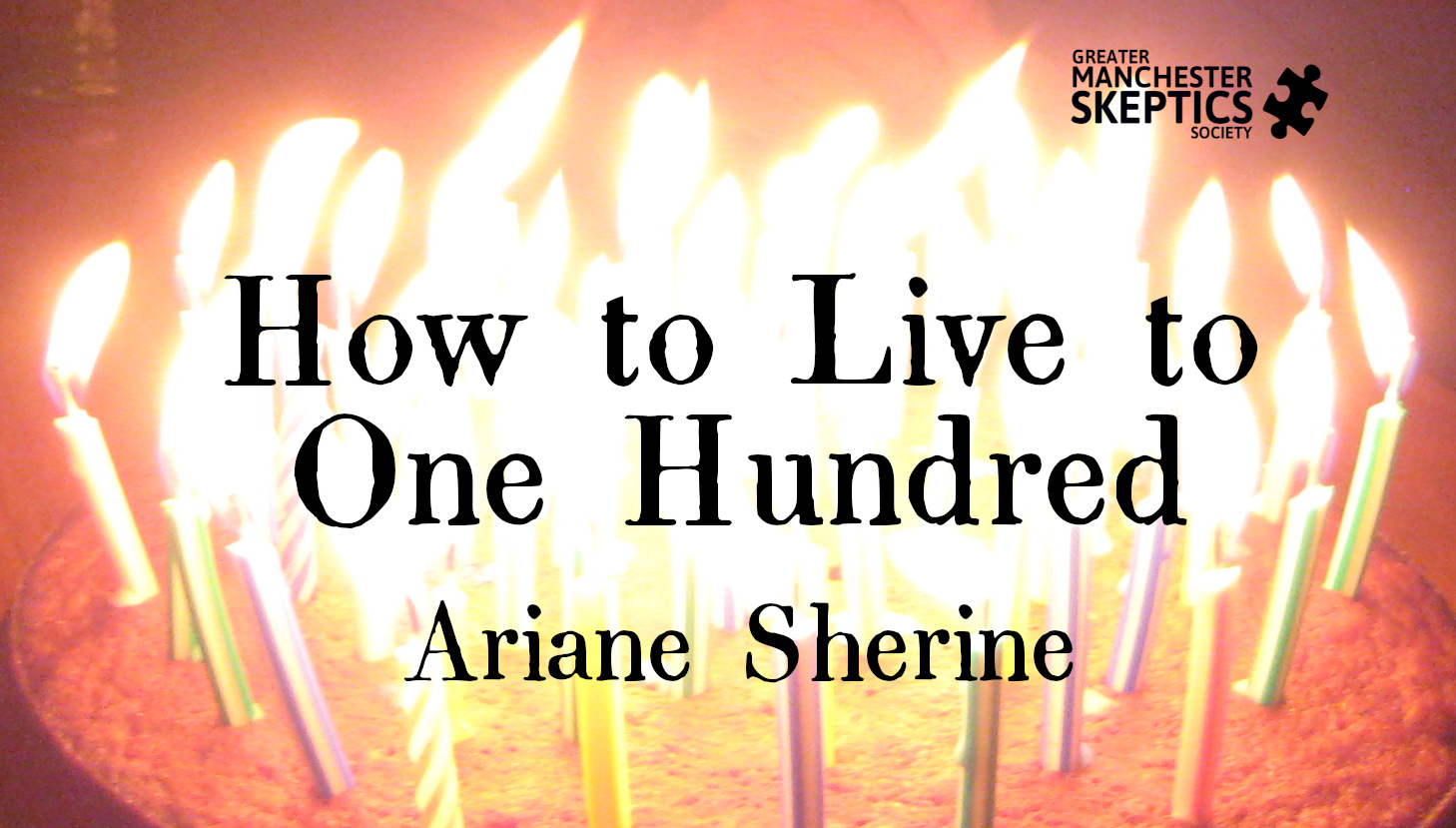 Ariane Sherine is the comedy writer and journalist who created the Atheist
Bus Campaign, as well as the bestselling celebrity anthology The Atheist's
Guide to Christmas. She has written for BBC1's My Family, Channel 4's
Countdown and BBC2's Two Pints of Lager and a Packet of Crisps, as well
as for The Guardian, The Sunday Times, The Independent, The
Independent on Sunday, The Observer, The Daily Mash, New Statesman
and New Humanist. She lives in London with her eight-year-old daughter
Lily.